Crestwood Preparatory College

Website:
www.crestwood.on.ca
Address: 217 Brookbanks Dr
City: Toronto
Postal Code: M3A 2T7
Phone: (416) 391-1441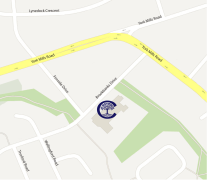 Crestwood Preparatory College is an Independent, co-ed, non-denominational University preparatory school from Grades 7 -12. At Crestwood Preparatory College, students are encouraged to achieve to their highest potential, balancing academic, physical and social pursuits within a structured and disciplined environment. We are committed to academic excellence, while fostering integrity, creativity and responsibility to self and community. We educate adolescents to develop positive personal relationships, to embrace differences of appearance and opinion, to underline daily the importance of civility and the sensitivities required to achieve it, and to grasp the necessity of diligence in realizing one's goals.