Crestwood Lower School

Website:
www.crestwood.on.ca
Address: 411 Lawrence Ave E
City: Toronto
Postal Code: M3C 1N9
Phone: (416) 444-5858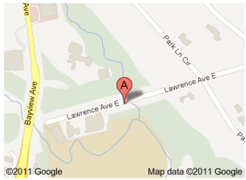 Crestwood School is a, co-educational, non-denominational Independent school providing quality education to students from Junior Kindergarten to Grade 6. At Crestwood, students are challenged to develop intellectually, creatively, socially and emotionally. We are committed to academic excellence, while fostering integrity, and compassion, vital factors in the personal growth of children to self and community. We encourage students to embrace diversity and opinion, to recognize the importance of mutual respect and the sensitivities required to achieve it.