Lakefield College School
Website:
www.lcs.on.ca
Address: 4391 County Road 29
City: Lakefield
Postal Code: K0L 2H0
Phone: (706) 652-3324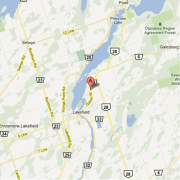 "It was the best day of my life!" Talk to any student here and their story will include this phrase. Founded in 1879, Lakefield College School integrates nature, sustainability and technology into everyday life on a beautiful 315-acre lakefront campus. Rigorous academics, challenging athletics and inspiring co-curricular arts are taught by teachers who believe in the value and potential of each student and in the education of the whole person. A leader among Canada's independent schools, LCS prides itself on its reputation for innovation and academic excellence. Prepare for university, discover your potential, live with friends from around the world and enjoy the best days of your life.
LCS offers a well established and internationally respected co-ed day and boarding programme for students in grades 7-12. Lakefield is best known for its strong academic curriculum, busy co-curricular schedule, international exchange, and student leadership initiatives. Situated on a 155-acre lakeside campus 2 hours northeast of Toronto, Lakefield offers a safe and active learning environment, small class sizes and residences, and a 7:1 student to staff ratio. Take a video tour at lcs.on.ca