St. Andrew's College

Website:
www.sac.on.ca
Address: 15800 Yonge Street
City: Aurora
Postal Code: L4G 3H7
Phone: (905) 727-3178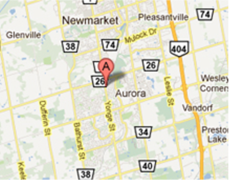 St. Andrew's College (SAC) is an independent, all-boys preparatory school for grades 5-12. Located just north of Toronto, our 110-acre campus is home to a mix of 590 boarding and day students from 25 countries. SAC offers a rigorous academic curriculum with multiple Advanced Placement (AP) opportunities, and a rich, activity based educational environment. A wireless tablet program adds to the learning experience, incorporating the latest technology into the classroom. As set out in our mission statement, SAC's academic program is complemented by a wide range of co-curricular and extra-curricular activities designed to develop ' the complete man and well-rounded citizen'. All boys participate in our extensive athletic program (56 teams across 23 sports) and many of our students also choose to participate in SAC's internationally acclaimed arts, drama and music programs. Graduates gain entry to top universities in Canada, the U.S. and abroad, and are renowned for their strong values, dedication to community, lasting achievements and lifelong friendships.