The York School - Junior School
Website:
www.yorkschool.com
Address: 1639 Yonge Street
City: Toronto
Postal Code: M4T 2W6
Phone: (416) 926-1325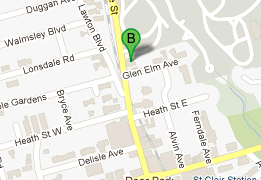 Experience Teaches is our motto at The York School. We are a coeducational, nondenominational, independent day school that has been bringing curriculum to life for 45 years. We earned the honour of being the first school in Canada and the fourth in North America accredited to offer the International Baccalaureate programme for students from Junior Kindergarten to Grade 12. The IB Diploma is the ultimate passport that opens doors for our graduates and enables them to enter the best post-secondary institutions throughout the world, confident that they are equipped with the knowledge and skills required to achieve success. Our cocurricular programme offers diverse activities conducted outside the classroom to complement the curriculum. Our academics and student life provide the optimal balance for a holistic approach to education. Our mission is to develop inquiring, knowledgeable and caring young people who are engaged citizens of the world.