Upper Canada College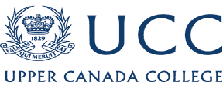 Athletic Director: Brent MacKay
Phone: (416) 484-8645
Email:
bmackay@ucc.on.ca
Athletic Director Prep: Nigel White
Phone: (416) 484-8636 ext. 4072
Email:
nwhite@ucc.on.ca
Website:
www.ucc.on.ca
Address: 200 Lonsdale Road
City: Toronto
Postal Code: M4V 1W6
Phone: (416) 488-1125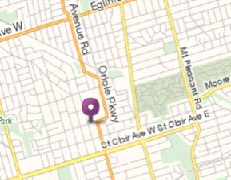 Upper Canada College is one of North America's great independent boys' schools. Founded in 1829, UCC alumni include politicians, scholars, business leaders, artists and Olympians. UCC offers "big school" opportunities and facilities combined with a "small school" approach to individualized learning. Our unsurpassed facilities include a new double-pad hockey arena and a 400-acre nature sanctuary northwest of Toronto. Our programs include international community service trips and myriad clubs and co-curricular sports. Located in the heart of Toronto, UCC comprises 1,150 students in Senior Kindergarten through university entrance, with boarding from Grade 9 open to students from across Canada and around the world. Graduates receive the International Baccalaureate Diploma and the Ontario Secondary School Diploma. Our school has a 100 per cent university placement rate at the country's and world's most prestigious post-secondary institutions. Tuition assistance available beginning in Grade 5.