Appleby College

Website:
www.appleby.on.ca
Address: 540 Lakeshore Road West
City: Oakville
Postal Code: L6K 3P1
Phone: (905) 845-4681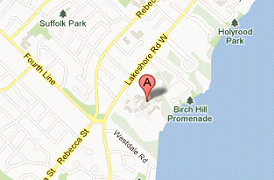 At Appleby College fascinating is built into everything we do - from our extraordinary curriculum to the unique opportunities we provide to students, more than 725 young men and women in Grades 7 to 12. A non-profit, independent school founded in 1911, we offer a university preparatory education for boarding and day students. Our curriculum offers an exceptionally diverse education that combines rigorous academics with dynamic arts, athletics, community and global service. Located 20-minutes south-west of Toronto's international airport on a 60-acre lakefront campus in Oakville, Ontario, Appleby provides the highest quality learning experience while maintaining values of personalized attention and commitment to individualized learning. Our students - 265 boarders and 460 day students, come from more than 30 countries, creating a unique learning environment that fosters the development of fascinating minds through sharing diverse cultures and perspectives. At Appleby, we encourage students to discover and embrace their passions. We challenge students to explore new ideas while giving them the tools and knowledge to see things in a fascinating way. "Appleby is a place full of paths of inspiration and opportunities, waiting for us to discover and explore," shares Ashley Mok, Appleby College student. Promoting the development of the whole student, we blend academic excellence, athletic achievement and creative expression with opportunities for leadership and community engagement. Through our extensive guidance program we provide post-secondary counseling resulting in 98% of Appleby graduates advancing to their first university of choice. Appleby is widely recognized for our commitment to global responsibility and education. For more than 15 years, through Round Square - a worldwide association of more than 80 schools, and our own international service projects, Appleby students have participated in projects that promote global awareness, respect for differing views and new models of co-operation. For more information on Appleby College visit www.appleby.on.ca or contact Matt Sheridan-Jonah at 905-845-4681 ext. 169 or mjonah@appleby.on.ca.