Albert College

Website:
www.albertcollege.ca
Address: 160 Dundas St West
City: Belleville
Postal Code: K8N 1A6
Phone: (613) 968-5726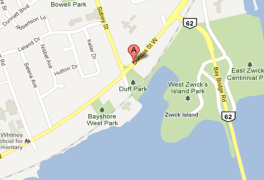 Founded in 1857, Albert College is Canada's oldest, independent, co-educational, day and boarding school. With over 150 years of experience and excellence in education, Albert College provides an enriched and engaging curriculum from Pre-Kindergarten to Grade 12 / Post Graduate. A 'home away from home' to students from Canada and over 20 nations, Albert College offers residency to both male and female students beginning in grade 7. We believe in a well-rounded education and at Albert our students embrace Albert's A's - Academics, Arts, Athletics, Active Citizenship and Adventure as part of their university preparation. Albert's A's combined with a close-knit, family environment and diverse student body make Albert College a smart choice for families looking for a Canadian independent private school. Albert College lies only two hours from Toronto, Ontario in the thriving and beautiful community of Belleville. The 25-acre campus is a secure, safe and peaceful setting for boarding school, summer school studies and summer day camp.