Greenwood College School

Website:
www.greenwoodcollege.com
Address: 443 Mt. Pleasant Rd.
City: Toronto
Postal Code: M4S 2L8
Phone: (416) 482-9811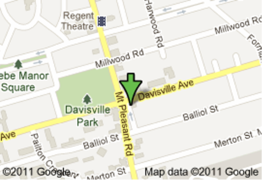 More personal has been our approach since Greenwood College School began a decade ago and individuality is one of our core values.
Greenwood is where students love learning and can thrive without compromising their individuality. A dynamic staff creates the school's innovative and welcoming environment, combining the highest academic standards with character-building experiences in the community and outdoors.
Located in midtown Toronto, Greenwood offers an outstanding program for young men and women in Grades 7 to 12. At Greenwood, who is being taught is every bit as important as what is being taught. Job-embedded professional development enables our teachers to make academic achievement both relevant and engaging through the use of differentiated instruction and authentic contexts.
In academics, Greenwood increasingly applies a blended-instruction model that deftly combines forward-thinking pedagogy and technology. Online components permit students to master a subject at their own pace, anytime or anywhere.
Experiential education is a core component of the curriculum, which includes outdoor education, community service, co-operative education and national/international trips and exchanges. With a continuing emphasis on community inside and outside the school, life at Greenwood is designed to develop socially responsible individuals, each prepared to make his or her own unique mark on the world.
Our graduates are global citizens who go on to study at a range of universities and colleges such as Queen's University, Harvard University, Vassar College, McGill University, Sheridan College and St. Andrews University in Scotland.
If you listen to the number of Greenwood students who tell us they love coming to school, you'd understand that rigorous education can still feel like serious fun.