Havergal College

Website:
www.havergal.on.ca
Address: 1451 Avenue Road
City: Toronto
Postal Code: M5N 2H9
Phone: (416) 483-3843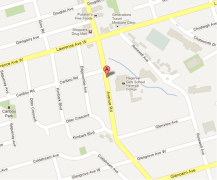 Behind the ivy-covered walls of Havergal College, girls develop into extraordinary young women with inquiring minds, global capability and self-awareness. A Havergal girl is encouraged to investigate and explore the world around her while discovering her own unique capabilities. She is not afraid to ask questions and take risks. She is an excellent communicator who is adaptable and confident. She balances a variety of opportunities while living her life with passion and confidence, knowing she possesses the academic and life skills to make a difference and be effective anytime, anywhere and with anyone. As an Old Girl, she will join our proud continuum of 8,000 alumnae who are networked to each other around to the world. For more information, please visit www.havergal.on.ca or www.joyofbeinggirl.ca.