Holy Trinity School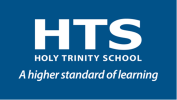 Athletic Director : Neil Morgan
Phone: (905) 737-1114 ext 370
Email:
nmorgan@hts.on.ca
Website:
www.hts.on.ca
Address: 11300 Bayview Ave. W.
City: Richmond Hill
Postal Code: L4S 1L4
Phone: (905) 737-1114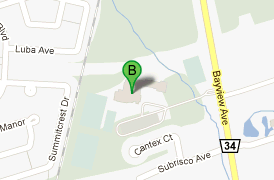 Holy Trinity School (HTS) was established in 1981 in order to provide a safe, structured and supportive environment for students to develop to their full potential - mentally, physically, emotionally and morally. The challenging HTS curriculum thoroughly prepares students for success at university. Additionally, the school goes beyond academics to promote character and values (such as respect, integrity, leadership and confidence), developing students with exceptional capabilities and a strong moral compass. Extensive sports, arts and social outreach programs complete the renowned HTS educational experience. Situated on 37 wooded acres in Richmond Hill, HTS is a co-educational, independent day school with a current enrollment of 750 students, from Junior Kindergarten to Grade 12. You are invited to visit the campus and learn more about the advantages of an HTS education.