Kingsway College School

Athletic Director : Sherri Field
Phone: (416) 234-5073, ext. 245
Email:
sfield@kcs.on.ca
Website:
www.kcs.on.ca
Address: 4600 Dundas St. West
City: Etobicoke
Postal Code: M9A 1A5
Phone: (416) 234-5073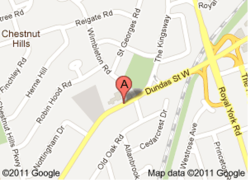 At Kingsway College School, students in Pre-Kindergarten to Grade 8 learn the habits that help them to reach their ultimate potential: persistence, resiliency, making a difference, and leadership. Every student explores all aspects of school life through our Four Doors to Learning Program and, by doing so, uncovers a wealth of hidden talents, interests and experiences in Academics, Arts, Athletics and Citizenship. We want our students to become lifelong learners who will embrace new experiences in every aspect of their lives. With a carefully constructed curriculum designed to develop a passion for learning and the choice of over 40 co-curricular clubs and teams each term, that's exactly what happens. KCS students go on to become leaders, trailblazers, and compassionate citizens who are dedicated to making a difference in their communities.