Montcrest School

Website:
www.montcrest.on.ca
Address: 4 Montcrest Blvd
City: Toronto
Postal Code: M4K 1J7
Phone: (416) 469-2008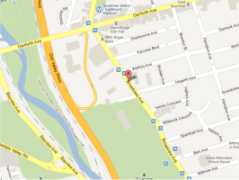 Overlooking Riverdale Park in the Broadview and Danforth area of Toronto, Montcrest School is a co-educational, elementary day school. The challenging core curriculum is taught in a structured and nurturing environment. Students receive individual attention and excellent instruction in small classes. The arts are an integral element of the curriculum and students benefit from the teaching expertise and enthusiasm of the specialists in art, drama, music, French, physical education and technology. A dedicated faculty provides a caring environment that is conducive to the child's personal growth and instills a love of learning by stimulating our students' interests and imaginations. Students participate in a wide variety of co-curricular sports and clubs. Exposure to cultural activities both within the school and in the community enriches the students' experience. Emphasis is placed on character development and community service. Classes for children with learning disabilities are offered from Grade 2 to Grade 8.
The seal of excellence in education.