St. Mildred's-Lightbourn School

Website:
www.smls.on.ca
Address: 1080 Linbrook Road
City: Oakville
Postal Code: L6J 2L1
Phone: (905) 845-2386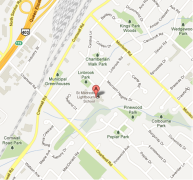 St. Mildred's-Lightbourn School provides a focused and innovative female-centric approach to learning, as well as an internationally-acclaimed Global Studies program. With a proud history of educational excellence, our faculty know and understand the key role they play in your daughter's development as a girl and young woman. Our focus on developmentally appropriate education, both in and out of the classroom, will challenge her at all stages of her educational journey. She will probe concepts and ideas, and her learning will encourage her to take risks and be proud of her successes. She will develop a set of transferable skills that will enable her to take on the challenges of post-secondary programs. She will learn about herself and develop an understanding of her place in the world. Her confidence will enable her take her next steps.