Toronto French School
Senior School Athletic Director: Gilles Galipeau
Phone: (416) 484-6980 ext 4307
Email:
ggalipeau@tfs.ca
Lower School Athletic Director: Caroline Conacher
Phone: (416) 484-6980
Email:
cconacher@tfs.ca
Website:
www.tfs.ca
Address: 318 Lawrence Ave E.
City: Toronto
Postal Code: M4N-1T7
Phone: (416) 484-6533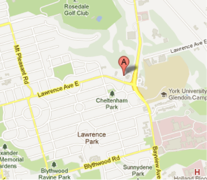 Bilingual, co-educational and non-denominational, TFS is an independent school offering programmes leading to the prestigious International Baccalaureate Diploma. Founded in 1962, Toronto French School offers an enriched curriculum with an international perspective that places strong emphasis on bilingualism, academic excellence and the development of the whole child. We are known for excellence in French and English. Most of our students do not speak French when they join us but are bilingual when they graduate. Our introductory programme, offered up to Grade 7, effectively integrates students who are new to French. We have two campuses: Toronto (PK-12) and Mississauga (PK-7), both with new and expanded facilities.