Villanova College

Website:
www.villanovacollege.org
Address: 2480 15th Sideroad
City: King City
Postal Code: L7B 1A4
Phone: (905) 833-1909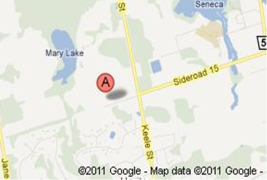 Founded in 1999, Villanova College is the only independent Catholic co-educational school in York Region. Located on thirty-three acres on the Oak Ridges Moraine and part of the six hundred acre Augustinian Marylake Shrine and retreat centre, the School offers an enriched liberal arts program focusing on the development of the whole child. The School is dedicated to academic excellence and the enrichment of each of its students to prepare them for university and a leadership role in society. The School nurtures an environment of faith and truth in which a caring faculty strives to develop in each student the skills necessary to reach his/her potential. Coupled with an extensive co-curricular program in the arts, athletics and social outreach, your child will develop as an independent critical thinker with a sense of respect for oneself, our environment and others. It Starts Here!